Here are the litterz! Dali litterz coming soon.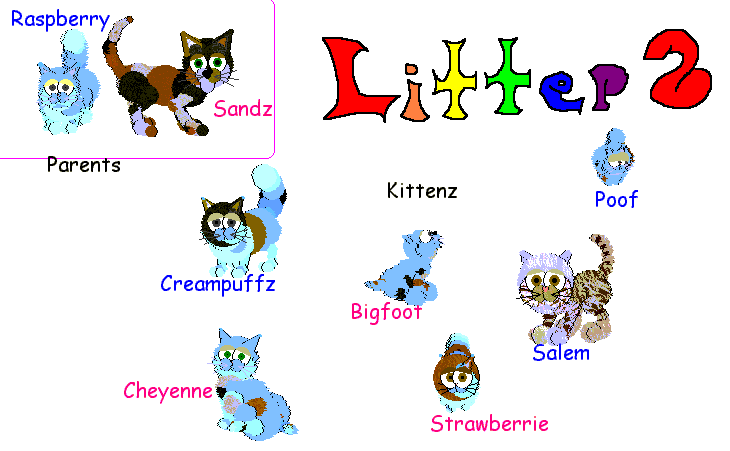 Pick of the Litter: I don't know.
Adopted: Salem
***Rules***
1. You can only have 1 out of the litterz.
2. If you use it for showing, you have to have Rainbow Kennelz in the show name.
3. Do not abuse it!!!!
4. If you can't take care of it, return it to Rainbow Kennelz.